ADVISORY, PRODUCTION & TRAINING
FOR THE CULTURAL & CREATIVE SECTORS
Featured Project
A CONSULTATION PROCESS FOR THE PJAZZA TEATRU RJAL INFRASTRUCTURAL PROJECT
Culture Venture was awarded a public tender to advise and coordinate the public consultation process of the Pjazza Teatru Rjal infrastructural project. As per its June 2017 electoral manifesto the Maltese Government announced that the infrastructural issues surrounding Pjazza Teatru Rjal venue in Valletta will be addressed for the space to be transformed into a fully-equipped performing arts space. The cultural significance of the space, its envisaged impact on the cultural sector and overall potential externalities require a meticulous process of an open and transparent public consultation that would inform the final decisions for the restructuring of the venue. The consultation process will source input on the way forward from internal and external stakeholders, experts from relevant multidisciplinary backgrounds and the general public.
The project is envisaged to be completed in 14 months.
Together with our international partners we work with you to support the creative and strategic growth of your organisation, city, region or country. With a client portfolio ranging from international cultural agencies and Ministries of Culture to small arts organisations and individual artists, we provide bespoke consultancy services that help shape your vision into deliverable actions for the cultural and creative sectors. Current advisory work includes the Georgia, Europe Forum, the development of regional cultural strategies and the drafting of a new national cultural policy for Malta.
Culture Venture produces artistic projects in the performing and visual arts. Consider us your one-stop-shop to make your artistic project a successful venture. The production portfolio includes Unforgettable by Tenor Nico Darmanin, Verbi: Mill-Bieb 'il Ġewwa, a promenade performance art event by Barumbara Collective and Parallel Existences, a photography exhibition by Alex Attard.  
We support young and young-at-heart cultural managers in their continuous professional development through short courses and leadership seminars. Culture Venture is currently leading the first specialised arts management programme for Malta's public sector.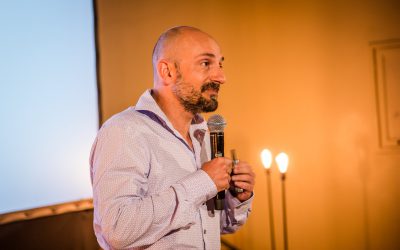 In a speech on cultural leadership, Toni Attard argues that positive change can occur everywhere and across all levels. We often discuss great artists and their work. We also praise the efficiency of cultural managers and eulogise the success of cultural...