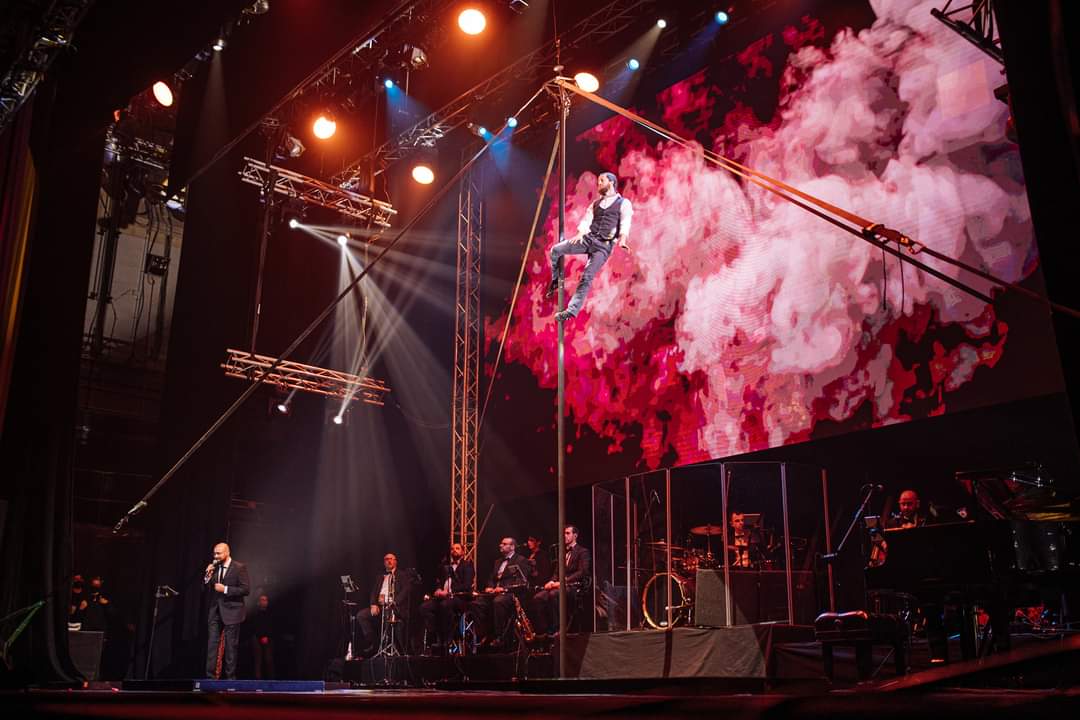 ABOUT US
Culture Venture is a small creative enterprise that makes big creative ideas work. Established in 2018, Culture Venture is Malta's leading firm in consultancy and training for the cultural and creative sectors. Culture Venture champions the arts and work with artists, arts organisations and creative professionals to develop their creative ideas into successful ventures.
Through an extensive international network of cultural experts, Culture Venture provides bespoke services specialised in the strategic development of the cultural and creative sectors for governments, cities and agencies. Culture Venture also runs the arts production company Udjenza and the Creative Incubator. 
WHAT WE DO
Since 2018, Culture Venture has worked across all continents with a client portfolio ranging from large scale international organisations such as the International Federation of Arts Councils and Cultural Agencies based in Australia, Ministries and National Cultural Agencies such as the Ministries of Culture in Malta, Ukraine and Georgia and NGOs such as Living Arts International in Cambodia and the European Cultural Foundation in Amsterdam. Its training portfolio includes skills development in cultural leadership, cultural management and cultural production. To diversify the portfolio resulting from the challenges of the pandemic, a new arts production brand called Udjenza was launched in October 2020. In March 2022, Culture Venture launched the Creative Incubator, a co-working project development space in Żurrieq, Malta.
Who We Are
Toni Attard
Founder & Director
After more than a decade leading numerous cultural projects, establishing 10 public arts funding programmes and creating strategies for the cultural and creative sectors within the public sector in Malta, Toni embarked on setting up his own creative enterprise. He was the first Director of Strategy at Arts Council Malta and was responsible for the leadership of the strategy team that created and developed the Council's Create 2020 strategy. He served as creative economy advisor within the Ministry of Finance, the Economy and Investment to develop a national strategy for the cultural and creative industries in Malta.
He is one of the authors of Malta's cultural policy, a visiting lecturer in arts management at the University of Malta, served on numerous EU policy groups and is a regular speaker at international conferences on arts and culture.
He graduated from the University of Malta with an Honours degree in Communications and Theatre Studies. As a Chevening scholar he completed his postgraduate degree in cultural management and policy at Queen Margaret University, Edinburgh.  Toni is a founding member of Opening Doors, an NGO for the artistic development of adults with learning disabilities. He is also an actor and theatre director and served as Festival Director of ZiguZajg international festival for children and young people for 4 editions until 2015. Toni is a co-founder and board member of the Cultural Policy Designers Network – a Europe-wide network for independent cultural experts.
LAUREEN AGIUS
Events and Operations Manager
Laureen is the Operations and Events Manager at Culture Venture and Udjenza. With over 15 years of experience in Wedding and Event planning in tourism, she is dedicated to organizing and being organized in all that she does.
As an Events Manager, she manages your event and makes sure that all is done promptly. Whilst you enjoy your event, she will be the one at the back making sure that everything is executed as per plan.
Outside her work, she loves playing tennis, listening to music, dancing, and running after her little one, because she needs to keep fit somehow! She also loves traveling and is a huge foodie so, if you have a new recipe make sure to pass it on to her because she likes being hands-on in the kitchen, as long as she's not making macarons, in that case you can keep that recipe to yourself!
ALESSIA CARUANA
BRAND & PR MANAGER
Alessia Caruana is the brand and public relations manager of Culture Venture and Udjenza as well as a freelance brand and public relations consultant who specializes in social media strategy and marketing campaign management.
In 2015 she coordinated the 5th edition of ZiguZajg Festival for Children and Young People until moving on to manage the festival's marketing and communications in 2020 and 2021.
In 2017 Alessia became the Executive Administrator of Teatru Malta, Malta's first National Theatre company where she was instrumental in coordinating and managing Teatru Malta's first programme of yearly events. In 2019 she became Teatru Malta's Marketing and Brand Executive, and presently manages their social media and content creation.
JULIAN CHIRCOP
OFFICE ADMINISTRATOR
Whilst handling administrative duties at the Culture Venture Office, Julian is a University of Malta student reading for a Master's Degree in Archives and Records Management.
His main interests lie in the archiving of the performing arts. Having a Diploma in Creative Media Production and an undergraduate Degree in Theatre, Julian is also a theatre practitioner with a passion for musical theatre and ballet. He is also a member of Malta LGBT Rights Movement (MGRM) where he assists in activities such as the Rainbow Families Network as well as any baking for social events.
It's also worth mentioning that his banana bread and chocolate brownies are to die for.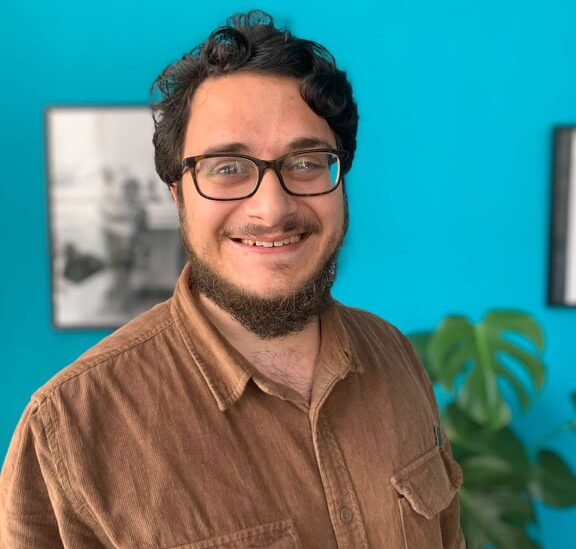 THE CREATIVE INCUBATOR
AN INDEPENDENT SPACE FOR INDEPENDENT CREATIVES
The Creative Incubator is your one stop shop for creative collaboration and the latest brain child of Culture Venture.
Launched by Culture Venture, this colourful space aims to be an inspiring hub for independent creatives who are in search of a space to cultivate their own ideas and develop them into full blown artistic projects. With a fully equipped office, strategy room, workshop space and break out area, the Creative Incubator can transform into the ideal environment for any sort of creative enterprise.
Rest assured that our team will make sure to make you feel at home and at liberty to work as comfortably as possible to ensure that today's ideas become tomorrow's reality. Rates for independent collaborators start from just €15.00 – for more information please make sure to email info@cultureventure.org or call +356 27072866
The Creative Incubator can be found at: https://bit.ly/3NIcKbK
Address: 203, Independence Avenue, Zurrieq
Clients & Partners
Al-Harah Theatre, Palestine, Arts Council Malta, Barumbara Collective, Cendana, Cultural Policy Designers Network, 
Culture Ministry Georgia
Creative Business Network
Creativity Lab Estonia
Esplora
EU4PAR
European Culture Foundation
Kulturanova Croatia
Living Arts International
International Federation of Arts Council and Cultural Agencies
M3 Business Framework
Malta Enterprise
Malta Philharmonic Orchestra
Mdina International
Ministry for Culture, Malta
Ministry for Culture, Ukraine
Narva 2023, candidate city ECOC, Estonia
National Arts Council of Namibia
Pjazza Teatru Rjal
Notarial Archives Foundation, Malta
Tom Flemming
Teatru Salesjan
Teatru Malta
Valletta Contemporary