ADVISORY, PRODUCTION & TRAINING
FOR THE CULTURAL & CREATIVE SECTORS
Featured Project
Strategic development of Teatru Manoel
Culture Venture is honoured to have been entrusted by Teatru Manoel to deliver a three year consultancy project. Teatru Manoel, situated in Valletta, Malta, is a historical monument of global importance and a living temple to the performing arts. Built in 1731 by order of Grandmaster Anton Manoel de Vilhena, whose name it still bears, it remains today one of the finest examples of theatre architecture in Europe. Voted one of the fifteen most beautiful theatres by CNN in May 2014, the Manoel is also one of the oldest 'working' theatres in the world and is Malta's national theatre.
Together with our international partners we work with you to support the creative and strategic growth of your organisation, city, region or country. With a client portfolio ranging from international cultural agencies and Ministries of Culture to small arts organisations and individual artists, we provide bespoke consultancy services that help shape your vision into deliverable actions for the cultural and creative sectors. Current advisory work includes the development of regional cultural strategies and the drafting of a new national cultural policy for Malta.
Culture Venture produces artistic projects in the performing and visual arts. Consider us your one-stop-shop to make your artistic project a successful venture. The production portfolio includes Diablo y Angel, a concert celebrating the work of Astor Piazzolla, Unforgettable by Tenor Nico Darmanin, Verbi: Mill-Bieb 'il Ġewwa, a promenade performance art event by Barumbara Collective and Parallel Existences, a photography exhibition by Alex Attard.  
We support young and young-at-heart cultural managers in their continuous professional development through short courses and leadership seminars. Culture Venture is currently leading the first specialised cultural production training for Malta's public sector.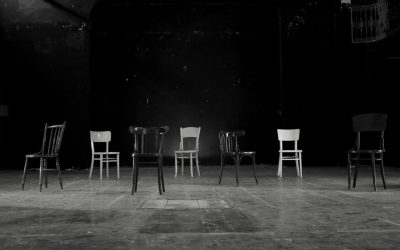 Results of the second survey on the impact of COVID-19 on artists in Malta reveal the urgent need of a recovery plan for the arts.
Toni Attard reflects on why the arts must be included in the Government's mini-budget and shares 7 recommendations for immediate action.
Culture Venture supported Gestió Cultural in Menorca to roll out the opt-in survey conducted in Malta to measure the impact of COVID-19 on artists in Menorca. We are pleased to share the results of the survey in Menorca and note very similar trends to the research...